Creagalain Cottage
Self-catering accommodation on Skye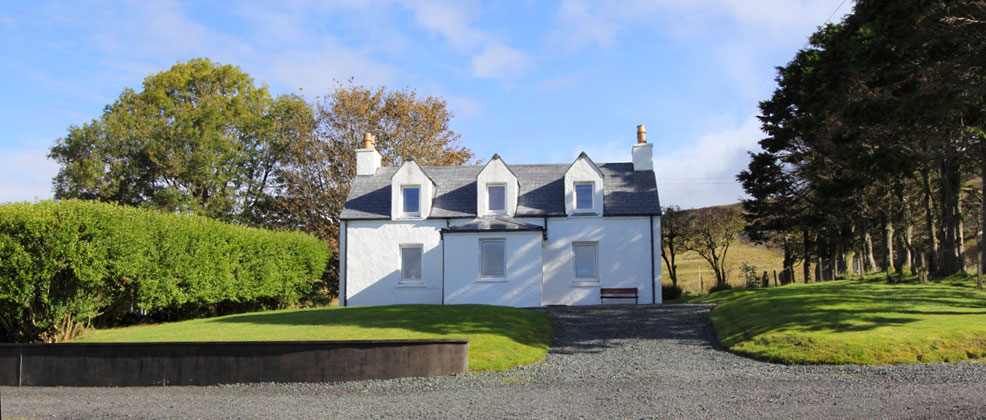 HOW TO FIND US
The cottage is situated in Borve, three miles from Portree, the capital of Skye.
Follow the A87 north from the junction near the village centre of Portree, turning left following the signs towards Uig ferry. Keep straight on out of Portree; three miles further on, as you drive over the crest of a brae, the village of Borve can be seen spread over the hillside to your right.
Turn right onto the single track road that loops through the village, keeping left at the only junction on the road. When you reach a sign marked '24', turn right again. A drive leads up to the cottage door.
© Copyright Creagalain Cottage